hidedesign snc, editore di everyeye.it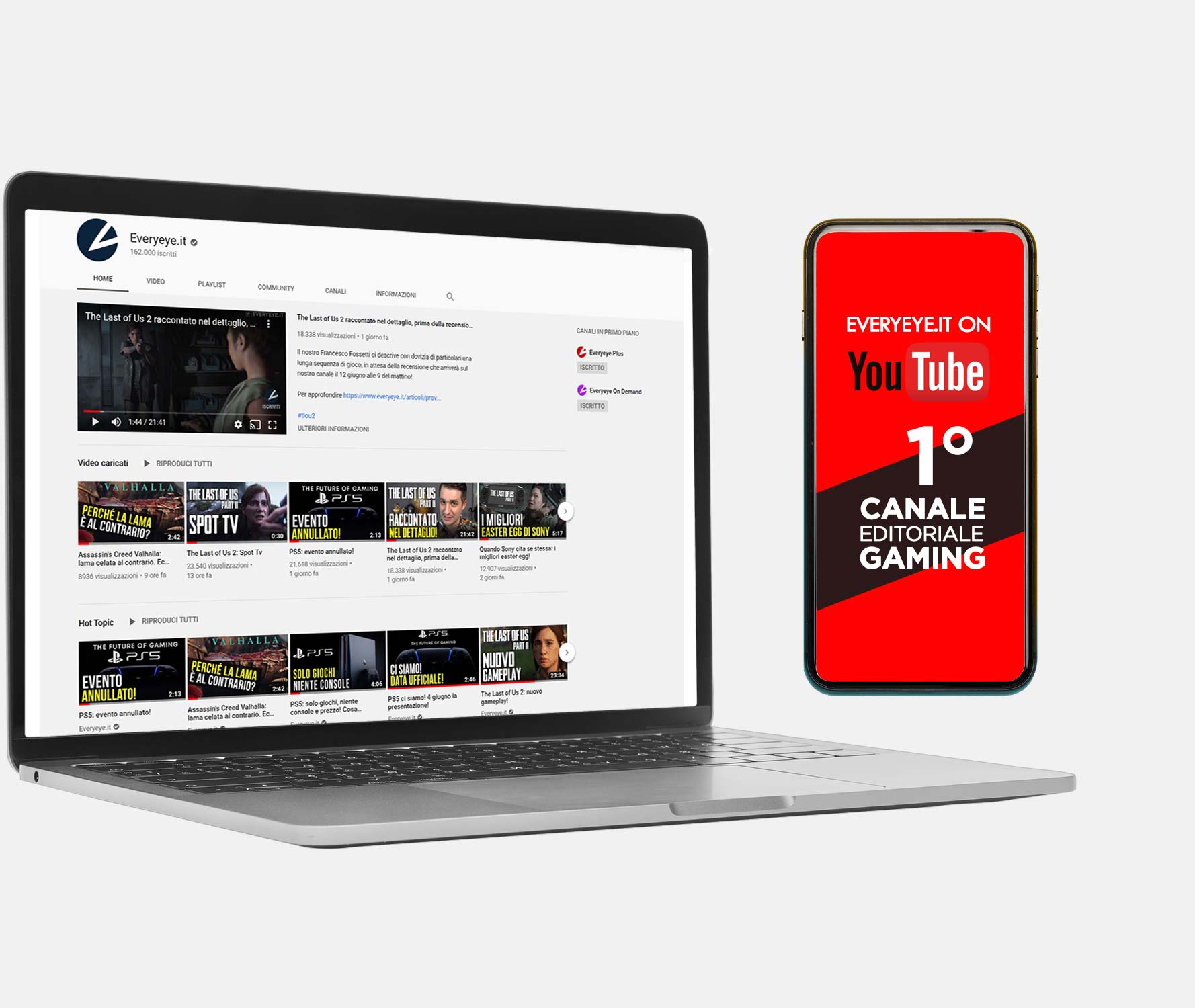 Starting August 2018, Everyeye's YouTube has embarked on a new editorial venture. Instead of treating the platform as just an "echo chamber" for gaming video reviews, we decided to start investing in original and exclusive content.
The focus is twofold: attention to current events, and regular publication of great insights regarding the video game industry. A vast variety of contents that includes a pinch of what we call the "eye magic", that is few but important additions about cinema, TV series, cars and technology.
The results are there for all to see: less than 2 years later, monthly subscribers have increased tenfold, and the platform has welcomed two secondary channels. Inaugurated on May 2020, Everyeye Plus is a new channel dedicated exclusively to cinema, TV series, anime and comics, which already has 5000 subscribers. To complete the offer we created Everyeye OnDemand, on which we publish replicas of the best livestream aired on Twitch. This channel has over 14,000 subscribers.
Subscribers:162.000
Monthly Views: 3.100.000