hidedesign snc, editore di everyeye.it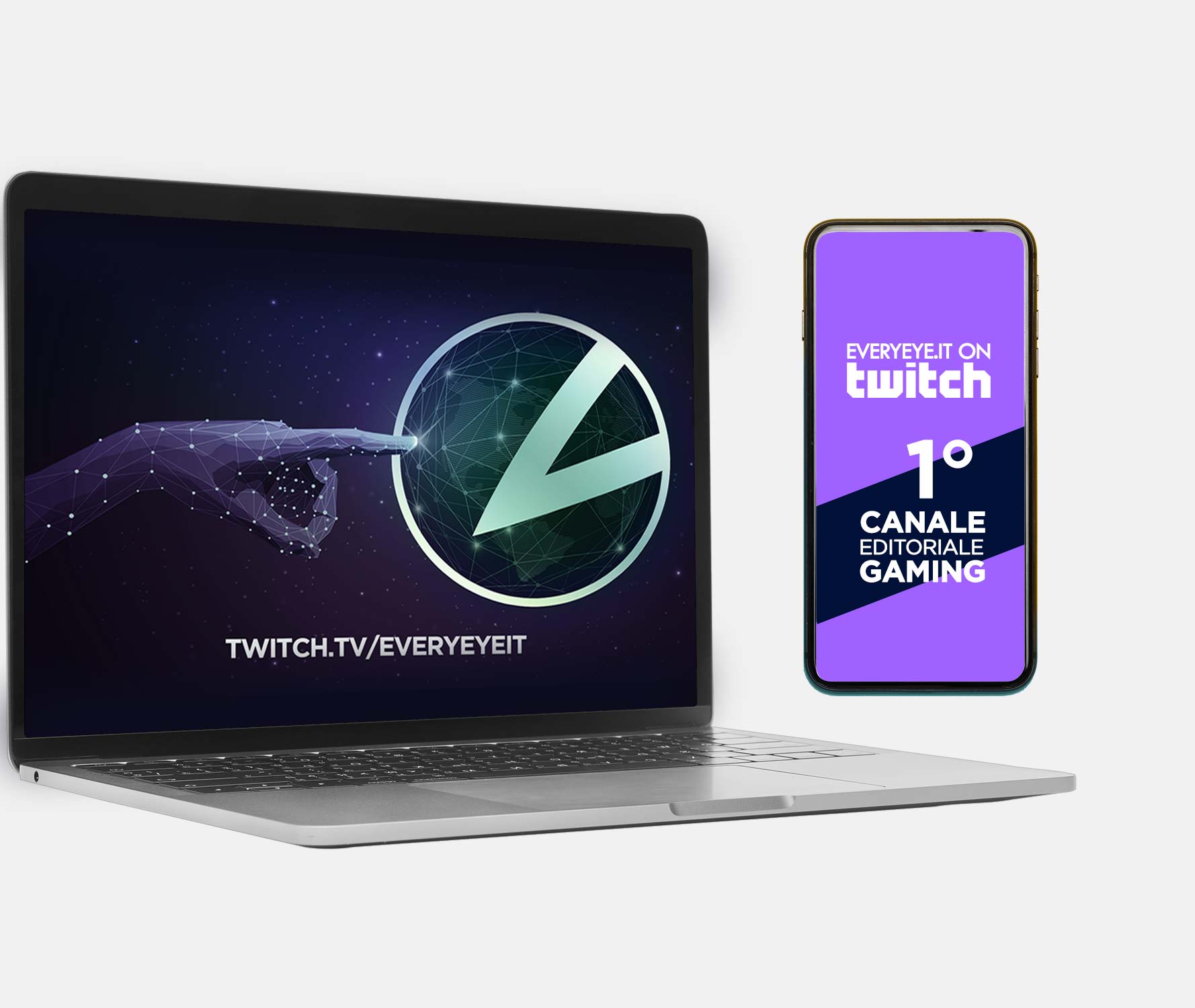 Active since when Twitch became the reference platform for video game streaming, Everyeye.it is the the most popular channel in Italy dedicated to gaming, technology and cinema from a journalistic point of view. In addition to the number of subscribers, we take pride in having one the most active community in the country, with events aired with up to 20,000 concurrent viewers.
We are in fact the main point of reference and the leading channel for video game and technology enthusiasts.
Our livestream schedule allows us to have a direct contact with the public, increasingly loyal and engaged, and to effectively present the products arriving on the market.
The editorial team provides ample space for events, conferences and announcements, organizing moments of discussion and pre-shows with special guests, in an environment that amplifies and enhances publishers' communication.
Subscribers: 70.000
Monthly Views Nov: 9.700.000
Well aware of the effectiveness of long-lasting livestreams, the editorial team regularly organizes marathons and special events (6-10h), involving the most popular content creators of the Italian scene.
Out network of contacts, together with the ability to involve the best talent in specific editorial activities, represents one of the strengths of Everyeye's offer on Twitch.
Every year, we organize a 48h event with the intent of celebrating the world of gaming and its protagonists: video games and players.